Criminalitatea economică și financiară-provocări cibernetice
23.09.2020 @ 5:00 pm

-

7:00 pm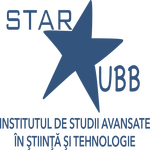 În data de 23 Septembrie ora 17, în cadrul programului Advanced Fellowship Star-UBB, dna prof. univ. dr. Monica Violeta Achim, de la Facultatea de Stiinte Economice si Gestiunea Afacerilor va organiza un workshop cu tema "Criminalitatea economică și financiara-provocări cibernetice". Avem onoarea să ne fie alături, ca invitați speciali, dl dr. Mircea Constantin Șcheau, specialist în criminalitate cibernetică de la Universitatea din Craiova și Cybersecurity Program Manager of I2DS2  și dl Radu Stănescu,  Cibersecurity Expert at European Parliament.
 Î
n cadrul acestui workshop dl. Mircea Constantin Scheau va susține  două prelegeri cu titlul "Some things about skimming and superficiality" și respectiv "Maritime cyber security case  studies from the Black Sea to the global ocean", iar dl Radu Stănescu va susține o prelegere cu titlul "Risk-based Vulnerability Management".
 Workshopul se adresează în special  doctoranzilor, cadrelor didactice și de cercetare și oricărui public interesat de subiect.
Workshopul se va desfășura on-line pe Zoom, accesul este liber. Datele de logare sunt:
https://us04web.zoom.us/j/6119365078?pwd=N1FlUTAxaUoreGxScStOb2s4Y2c2dz09
Meeting ID: 611 936 5078
Passcode: 4F1zkX